Around this time last year, October 2018, I began drafting book 2. I had just gotten my book deal and I was pumped to write more - being the workaholic that I am. My agent and I had a conversation about book 2, my plans, when I think i'd be done, and just general questions about me and book 2. I told her that i'd probably be finished latest January 2019 - if that.
You see, I wasn't even being unrealistic, I'm an extremely fast drafter, and the drafts that I produce are usually edited as I write meaning that by the time I reach the end of a draft, that draft reads more like a third draft than a first one. Before Book 2, the longest it took me to draft a story was two months. Shortest was my debut at 28 days.
(the trick is, I drink a lot of tea, I plan/outline a lot, and I don't sleep)
I thought that like usual, this draft would be pumped out and ready to go to my editor before the spring of 2019.
*flash-forward to the spring of 2019*
(Can you hear someone screaming? it's me struggling and crying over Book 2)
I was so excited when I heard I was being offered a two-book deal. I love working, so I was so happy to have that stable schedule. I pitched a few ideas to my editor, Becky, and she chose the ones she thought were compelling and luckily the ones she chose were my favourite from the list. I chose the idea I was most passionate about from her narrowed down list and I began planning/ writing.
Book 2 is about police brutality in the UK, a gay Black British girl struggling with grief and being mediocre, and Nigerian parents and some of the BS Nigerian/ West African kids put up with.
I was so excited to write this story because one, police brutality and the harm inflicted onto Black bodies in the UK is not spoken about at all. It is buried with the rest of the British's colonial past and ignored as well. I got particularly angry after the death of Rashan Charles in East London, a Black boy who died after police contact. The media immediately begun to paint Rash as a criminal, as someone deserving of death…but then a video got released. Footage of Rashan being strangled by a police officer. Footage the media did not want us to see. That police officer is still free, did not get charged and did not lose his job.
So many of these deaths happen unrecorded, and so we don't hear about them. Police bury it and go about their day. The video kept replaying in my mind until it manifested in a story, and in my anger, I outlined Book 2. Usually when i am passionate about a story, writing it is even easier, but this wasn't the case.
I had heard of Book 2 syndrome and how awful it can be yet…I didn't think it would effect me, as long as I wrote it way before my book was scheduled to come out. I thought the pressure from what reviewers were saying about Book 1 would be the cause of Book 2 being difficult.
I was so very wrong.
Book 2 is hard regardless of when you start it. There are theories as to why, but it is hard for what seems like 99% of debut authors.
But guess what? After months and MONTHS of blood, sweat and literal tears, I sent off Book 2 to my agent last month. Not only did I finish it (first draft finished in May 2019!!!) I completed it in a way that I am really proud of.
So I wanted to just give some tips and advice, things that helped me and could possibly help you, whether you are struggling to write your second book after your debut, or just struggling to write another book in general. If I survived it, honestly, anyone can.
1. Get a physical over the phone sprinting buddy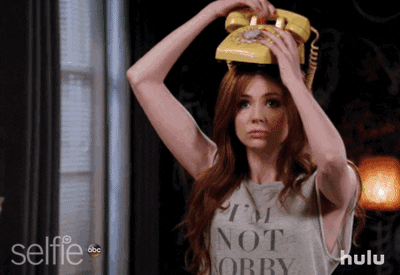 So one of the MAJOR things that got me up and writing almost everyday for hours on end into the wee hours of the morning was my friend Aleema. She is also a writer and every evening we'd go on a phone call and just sprint until 2am. We'd sprint in 20 minute blocks, updating each other on our progress each time and talking out any issues or places we got stuck during the sprint. Doing this not only forces you to write because someone is holding you accountable, but it also feels less lonely, takes you out of your own head and forces you to just write.
2. Scare yourself
This, like all my advice, is not something I'm saying you must do. In fact, don't do this if you know your anxiety will be triggered. This worked for me, however. I basically reminded myself constantly that if I don't write Book 2/finish writing it my career would be over before it even begun. I've signed a contract and failure to meet the contracts terms - producing a Book 2 - would effect me and my whole career. I kept reminding myself that while writing is fun, this is a job and I needed to do it.
3. Plan ending at least
A lot of people I speak to don't outline. They find it takes out the fun of discovering the plot, which I completely understand. However, planning the ending is something i've found extremely helpful. Why? One, You have something to look forward to while writing, so make that ending worthwhile. Two, endings are arguably the most important aspect of any story. A brilliant beginning and middle can be completely ruined by a terrible end. An okay beginning and middle can be completely turned into an excellent rating if the ending is amazing. Three, it's important to know the ending because it helps you know where your character should be at the beginning in order to get to where they are at the end.
4. Just write
So there is so much to say here. Three things actually. Firstly, get yourself one of those notepads you bought for no reason other than it was pretty, and start writing by hand. Changing the mode of storytelling makes you process things differently, and often you can find the words flowing out of you. Secondly, just write. You can't edit a blank page, so write the shittiest first draft ever, just get the story down. Remember you're the only person that will see this version There's power in that, so just write now and edit later. And lastly, comic sans. Changing your font to comic sans while drafting does something cognitively. I highly recommend it!
5. Bye Bye Twitter
I deleted twitter and instagram and every other distraction. I faced my computer, called Aleema and finished drafting that book. I managed to write 20K in 3 days. I realised I was using twitter so much and it was a distraction. So I recommend deleting the app for the days where you want to get a lot done.
So those are my tips/advice! I hope it's helpful. I know Book 2 can feel like it will never get written. Like it is impossible. But it isn't, there is a way out.
Also remember to be kind to yourself! Take your time, and give yourself space to breathe.
Thank you for reading! Good luck :)